Livingston Manor Yoga Instructor
Welcome to Right Foot Yoga with Jane Mann, a certified Vinyasa Yoga Instructor who offers classes in Livingston Manor, NY. In addition to her Mastery of Yoga Teacher certificate Jane holds both 200 and 500 hour Advanced Yoga Teacher training certificates.

Jane's Vinyasa Flow style workouts, set to fabulously cool music, are fun yet challenging and playful! Learning yoga can provide students with a variety of benefits. Some of the more common benefits our clients experience are:

Come, take your first step on the path of Right Foot Yoga in Livingston Manor, NY


Right Foot Yoga proudly supports
The Livingston Manor Free Library
The Drive to End Duchenne's (in honor of Brady and Landon)
and Ride 2 Survive Sullivan County!




Yoga at the all-new Upward Brewing Company



---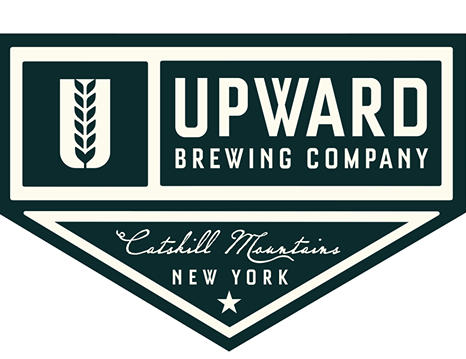 If you are looking for Creative Vinyasa Yoga in Livingston Manor, you have come to the right place! Classes meet every week at the brand new Upward Brewing Company at 171 Main Street in Livingston Manor, NY.

All classes by Right Foot Yoga in Livingston Manor are 75 minutes and will be infused with down-to-earth philosophy to inspire you to take your yoga off the mat and into your daily routine!
Walk-in Price is $12. Pre-paid discount cards are available as follows: 5 classes for $55, 10 classes for $95. Discount cards will expire if not used within the time frame provided.
Need a gift for someone? We have Gift Certificates too.
Typically classes are held every Tuesday, but adjustments will be made as needed.
REGULAR ONGOING CLASSES ARE HELD ON
TUESDAYS
4:30 PM - CREATIVE VINYASA AND 6 PM VINYASA II
January 2020 - TUESDAYS: 7, 14 & 21
February TUESDAYS: 4, 11, 18, & 25
March TUESDAYS - 3, 10, 17, 24, 31
The premises of the Upward Brewing Company are so beautiful, we are very excited to continue sharing the path of Right Foot Yoga. In the warmer weather, we will once again have the wonderful optional advantage of having classes outside--adjacent to the beautiful pond with the natural backdrop of the mountains, the skies, the rustling of the winds and the surrounding sounds of mother nature!
Indoor classes are held in the privacy of the brewery's big back room.
To request
any further information
a gift certificate
private lessons (minimum 3 people)
a special event (We can even bring yoga to you!)
or to sign up for our email list,
please fill out the form on the Contact Right Foot Yoga page. Join our email list to keep informed of reminders and updates to the schedules.

For complete descriptions of classes, click here.